What is Earn While You Learn?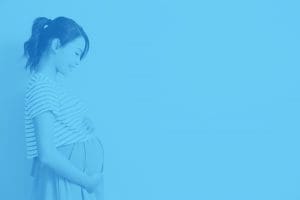 The Earn While You Learn program is an education-based system of earning the things you need for your baby. Mommy and Daddy Dollars are earned by keeping a one-hour appointment with a parenting peer counselor who will take you through a short parenting lesson.
The lessons are taught through a series of videos and worksheets that cover everything from pregnancy to newborn care. During your appointment, you usually watch a video, then go over a worksheet and discuss the lesson together. You can earn even more by completing your homework.
During these lessons, you earn Mommy and Daddy Dollars, which you use to "purchase" needed maternity/baby items from our Mommy Store. The Earn While You Learn program has over 40 lessons for you to work from, and lessons are individually tailored to each person's need.
Learning Opportunities
Some of the various learning opportunities include, but are not limited to, the following:
Pregnancy to Early Childhood Pack
Contains nine modules covering all you will need to know as a parent, from conception to 12 months after birth.
Parenting Pack
Our parenting pack contains ten modules covering the essentials of parenting, including discipline techniques and the importance of parenting with love. This pack is a great tool to provide a loving guide to disciplining children. Lessons help teach how to discipline appropriately and to show love to your child.
Life Skills Pack
Our life skills pack consists of four modules about what is needed to grow personally and financially. Life skills are vitally important for you to break the cycle that leads to negative choices and decisions. The first module has information on making a commitment for abstinence and the others give advice on how to manage finances in such important areas as credit, budgeting, and making major purchases.
Bible Study Pack
The Bible study pack contains three modules to start a foundation in Christ. This pack starts with the basics and builds. If you do not know much about Christianity, this study will help you understand more about the Bible and God's plan for your life.
Special Circumstances Pack
This pack will help you if you are dealing with a special circumstance such as a miscarriage, child abuse, drug or alcohol addictions, or other difficulties you may be facing. We are eager to help you!
Curriculum Just For Men
Dads aren't left out! The basis for our men's program is called Men's Fraternity: The Quest For Authentic Manhood. This program helps enable new dads to become effective, responsible, and honest fathers and husbands.
You can do it!
You will want to sign up for the Earn While You Learn program as soon as you know you are pregnant. By participating, you could earn enough to have everything you will need for you and your baby. You may also continue to earn Mommy Dollars after your baby is born to purchase diapers, clothes, and other items.
We would like you to benefit from all resources Skylark™ has to offer. You can earn your points through a combination of verification forms, videos, pamphlets, workbooks, and studies with an appointment at Skylark™.
We're with you on the journey.
If you're pregnant, you are never alone. Your friends at Skylark™ are here to give you free confidential counseling and support in a comforting environment. We'll listen to you and help you develop positive solutions focused on the well being of you, your family, and your unborn child.
If an unplanned pregnancy has left you feeling confused and overwhelmed, give us a call.
The Earn While You Learn program is one of many services we have to help you during your pregnancy. We will help you gain the confidence you need and empower you with the information and materials that will help you to be a GREAT MOM!